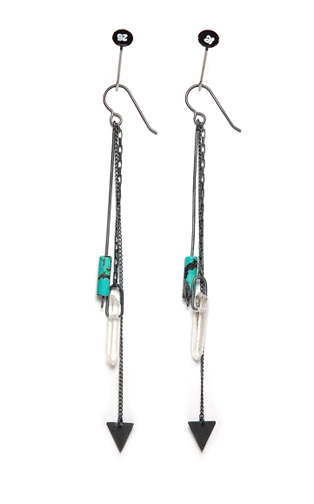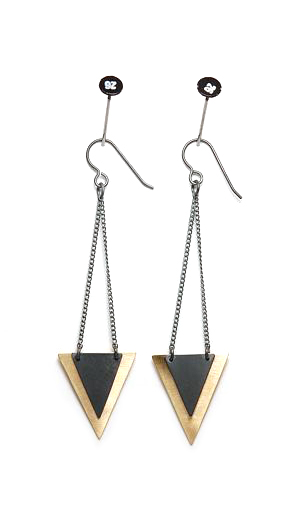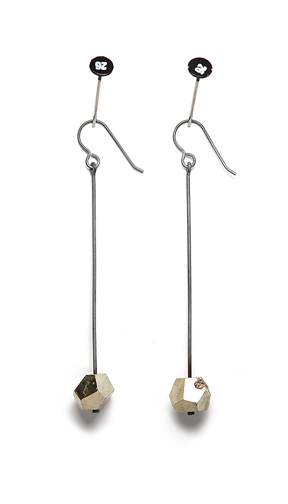 i know, i know, i've totally fallen off the tracks with maker monday posts. the holiday have overwhelmed me and i'm off my game. i super completely absolutely promise (myself) to get back on it as soon as life has calmed down a bit. it really is something i enjoy doing, and a good exercise/ritual for me. just gonna put it on hold for the rest of the year, unless i get inspired before then.
aaaaanyways! the good news about all this busy is that deadlines are insanely motivating for me, and in the midst of dealing with holiday orders and prepping for a couple of shows i'm doing next month, i seem to have somehow cobbled together the beginnings of a new collection. above is a tiny preview of new earrings. i think i posted the black/brass triangles before, but i super love them and this is a better picture so i had to include them again. i'll have a small selection of this work up at
urban craft uprising
in seattle next weekend, and again at an event i'm doing here in portland on december 17th. (save the date on that one! it's gonna be good!) i'm pretty happy with where this work is going, and excited to make more. as always, yays, nays, critiques gladly accepted.