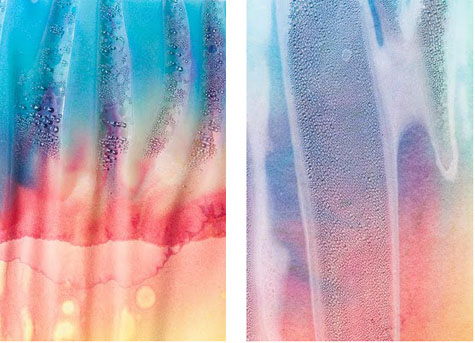 on a little mini vacation weekend in the bay.
today: hanging out with the cutest baby in the world, who is down for a morning nap at the moment. todays activities include trying to sit up, eating some squash, and maybe even going for a walk in a bit. we are getting wild over here! she has already put her seal of approval on the new quilt by spitting up all over it. and if puking on something isn't high praise, i don't know what is.
tomorrow, my amazing friend elijah's second annual birthday pig roast. can't. wait.
above: melting rainbows by
taisuke koyama
, from
the best time of day
.